It explores the life cycles and ecosystems of bumblebees, honeybees and solitary bee species and the results that losing these essential pollinators could have on both the setting and supermarket cabinets. Collaborating with botanists Dr Jane Stout and Erin Jo Tiedeken at Trinity College, and carried out on the Ark Children's Theatre, Dublin in Autumn 2014, BEES is an informative and enjoyable factual foray into the lives of pollinators which is able to each delight young audiences and intrigue botanists. We will investigate whether or not aural or visible notion leads the narrative of a dream, and the way we distinguish between sound within and outdoors the dream world.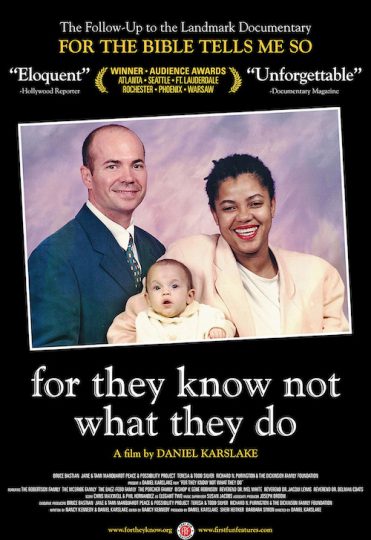 An exhibition will conclude the project, showing documentation from every efficiency, and engaging with audiences to question our medical heritage and its impression on our relationship to blood at present. Orlando Gough's composition Breath will mirror aspects of respiratory perform and be carried out by professional singers, woodwind players, and patients with respiratory situations.
Building on my first feature movie Wreckers and recent animation collaboration "Through the Hawthorn", I will suggest completely different layers of notion inside the story. Continuing our fruitful collaboration with South London and Maudsley mental health group, consultant perinatal psychiatrist Dr Lucinda Green shall be serving to me with my research and I will also seek the advice of an skilled on autism. Blood on the Streets investigates the position of the barber-surgeon in the history of medicinal bloodletting, and how it is perceived today.
The Lens project will deliver collectively in collaboration scientists from the Cancer Research Institute UK Cambridge, Institute of Astronomy Cambridge with the glass artist Livvy Fink and poet Ezra Rubenstein. The collaboration between the scientists and artist will concentrate on exploring new methods of visualising and deciphering digitally acquired data from trendy telescopes and microscopes. The context of the proposal is framed by the belief made by the scientists that an observational methodology based on digitally acquired data developed to spot distant galaxies could possibly be applied to the identification of biomarkers signalling a cancers aggressiveness in breast tumours. Psychologist Giuliana Mazzoni and playwright Sarah Jane Dickenson are working collectively to develop a new play with and for a group generally known as the 'not-knowns'. Members of this group are victims of cultural amnesia, disappearing from social existence, lacking jobs, training and even lacking a named presence in their house cities.
'Watching' is a brand new opera for youngsters which aims to excite curiosity in the function of sleep among families residing in the metropolis of Edinburgh. Recent studies have established the correlation between wholesome sleep patterns and educational outcomes, however suboptimal sleep stays widespread among UK schoolchildren. A collaboration between teachers, scientists, theatre practitioners and colleges, 'Watching' promotes understanding of the links between sleep and reminiscence while allowing kids to experience theatre actions of worldwide quality. The project culminates in April 2015 with four full-scale promenade performances by twilight in the landmark Glasshouses of Edinburgh's Royal Botanic Garden.
Metta Theatre will work with Professor Stuart Reynolds of University of Bath to analysis and develop the piece. Unlimited Theatre will create THE NOISE a sci-detective thriller set on a distant British outpost in the Antarctic about sound and its impact on us – bodily, emotionally, psychologically. At the present's heart is an exploration of the neurology of sound, particularly it is impression and influence on "Memory" and the way we keep in mind/recall/forget/retailer data. Collaborating with musician David Edwards (aka Minotaur Shock) and analysis partners including Dr Denis McKeown (University of Leeds) and Professor Tim Griffiths (University of Newcastle), Unlimited will co-produce THE NOISE with Northern Stage in Newcastle and tour mid-scale UK venues in Autumn 2013. COWGIRL PARLOUR might be created and carried out by Christine Watkins and Sianed Jones, with both artists collaborating with dairy researcher Kate Johnson from The Royal Veterinary College.
Often she retreats into a fantasy world – a world that is vivid and surreal but additionally acquainted. Her ideas and emotions, alongside with her bodily appearance and experiences, might be explored by trying at the mind and physique as distinct worlds. The character herself is daring and funny, unafraid to joke about sickness and demise, and her humour plays a key position in her survival. Lollipop will be written by Lisa Marie Russo of Fly Film in consultation is Dr Sue Gessler of UCL and will be co-produced by Kate Ogborn.
The film is meant to be projected large and in 3D and evoke a way of surprise and fascination for this minuscule material. An online blog will doc the project which will culminate in an exhibition with a Q&A panel dialogue. Lollipop (the name of a mastectomy scar) is a function film script about a girl with cancer and her journey from diagnosis, by way of therapy and beyond.
We will work with Cambridge Neuroscience on this analysis, a digital physique that brings collectively researchers from totally different fields of neurology. The present will be carried out as part of the Cambridge Festival of Ideas and as part of Fuel's New Theatre in Your Neighbourhood project. The Storyteller is a characteristic movie using live motion and animation to inform, in fabular form, a narrative about severe publish natal melancholy and psychosis.
The piece might be developed with Prof Stradling, advisor chest physician, and patients and lecturers from Medicine and the Humanities whose research engages with breath. The composition might be publicly performed and accompanied by Breath Talks by academics and a Breath Festival in Oxford's museums. The project aims to raise the profile of respiratory drugs and encourage interdisciplinary dialogue and debate around the theme of breath.